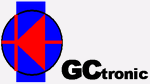 Webots
---
Mobile robot simulator with 3D and physics, Compatible with e-puck and e-puck2 robots: Model, program, simulate, remote control and transfer to real robots
WebotsTM is the best option to simulate the e-puck and e-puck2 robots. Webots is a powerful robot simulator adapted to support also e-puck and e-puck2 and it is continuously expanding to better and better facilitate the development with these robots.
The e-puck and e-puck2 models are included in the recent Webots distribution and examples are provided.

video from Webots interface.
Webots is open source, so you can start by testing the nice examples like line following and remote controlling the simulated and the real robot. Then you can implement a new robot controller in order to simulate your own algorithms.
Cyberbotics offers some paid services (hotline support, development). If you are interested, have a look at the shop.



Webots is available for Linux, Windows and Mac OS X
WebotsTM is developed by Cyberbotics Ltd.