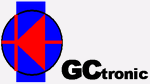 e-puck2
---
EPFL educational and research mini mobile robot VERSION 2
e-puck has been a very successful robot since 2005. About 3000 units used both in education and research. From January 2018 version 2 is available.
Fruit of a common development at EPFL and GCtronic, version 2 has many improvements still keeping the compatibility on most scenarios. Same shape and mechanics but more powerful controller, USB, time of flight sensor and WiFi to name few.
Microcontroller - STM32F4 at 168MHz (210 DMIPS), FPU and DSP core for signal processing
Sensors - 8 proximity and ambient light, 1 distance sensor, 3D IMU, 4 omni-directional microphones, VGA color camera, IR receiver for remote control
Outputs - 4 red LEDs, 4 RGB LEDs, green body light, 1 strong red LED in front, speaker (WAV files)
Communication - USB Full-speed, Bluetooth 2.0, BLE, WiFi
Programming and debugging - Free C compiler, Webots simulator, onboard debugger (GDB)
Battery - 1.8 Ah LiIon battery for ~3 hours autonomy
Low price - 700 CHF. Quantity discount available.
---
Links