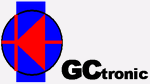 boat-bot
---
This small boat robot is a compact platform for research and education on the water. It has a modern and open architecture with all the components to make your own autonomous boat.
The control core is a Raspberry Pi interfacing GPS, IMU, motors and more. Easy remote connection with WiFi and BLE. Raspbian operating system based on Debian suitable for development.
You can use the boat-bot for many applications, for instance as a training field buoy, to accomplish measurements on the water, as a smart surface marker buoy, ...and many other water related activities.
diameter 40 cm. 2 kg
2 protected thrusters. Brushless motors and ESCs
Rapsberry Pi ZeroWH with WiFi, Bluetooth4, uSD
modern GPS from uBlox
IMU 9D with fusion
Arduino companion chip
battery management. Voltage and current. LiPo battery 4s (14.4 V), >60Wh. External charger
speaker and other open buttons, LEDs and GPIO
optional LORA or GSM communication
---
Links